Apr 26 2010 7:21AM GMT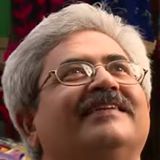 Profile: Jaideep Khanduja
Business requirements and customer specifications when are met perfectly above 90% in the software built; such software has least chances of failing due to quality or customer acceptance. Definitely the time schedules are always important but such products where business requirements and customer specifications are understood well and built perfectly in the software will require least changes at later stages.
The objectivity of project management is fruitful and worthy in such cases. Success is mostly ensured if such factors are well kept in mind right from the first stage of the project.
It is not easy to capture the complete, accurate and clear customer requirements due to many factors. Some of the prominent factors could be:
Non-clarity of business goals to be achieved
Wrong users chosen for prescribing business requirements
Wrong scope defined for Business Analyst
Incapable Business Analyst
No Top management involvement from either/ both sides
Language barrier especially in case of overseas project

These are few of the major reasons but not all. In real scenario sometimes all requirements do not emerge in one go at the initial stage. They evolve along with the discussions, meetings and brainstorming.
In such cases the project goes in iterations with the building of prototype of the 'so-far' understood product and its demonstration to the customer for two reasons –
1 – to get their consent that the product is moving in right direction;
2- to move ahead in terms of requirements and building of product.