Sep 15 2008 10:56AM GMT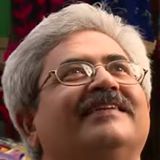 Profile: Jaideep Khanduja
In continuation to my previous blog – "what is a test environment?", let us understand here why a test environment is required for testing a software product? I see two major purposes for this, one purpose catering to customer end, and the second purpose catering to the vendor end quality testing team.
The vendor or supplier who is preparing or supplying a software product to its customer must be very clear that in what environment his customer is planning to run this product. The environment could be the hard side – i.e. the hardware configuration comprising of hardware server and users PC components viz – hard disk size, its speed, RAM – size and speed, Processor, bus speed etc. in the soft side it will comprise of the Server/ Users PCs Operating System and its version, OS Patches requirements, Browser – which all browsers are supported and which versions, IIS server specifications at server end, Database Server – What database and which version or release. Any other software components required at server or users computers. The purpose is to run this software as if it is being used by the client at his site. In a way it is the simulation of client site.
The second purpose to have the test environment separate to development environment is to restrict developer's intervention in test environment during the test phase. This is to be done so that the test results are clear, real and non-ambiguous.
Any other reason coming to the mind while reading this blog that comes to my readers – is most welcome in the comments section.