Jul 15 2009 10:00AM GMT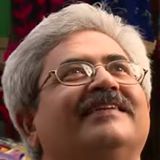 Profile: Jaideep Khanduja
In any software development and implementation company there is always a need of quality assurance and quality control people who own the responsibility of setting the right methodology and framework for development and implementation (QA), bugs identification and product approval (QC). Usually everyone in the organization has an inherent feeling that the quality is the responsibility of only these few persons belonging to this Q-department of the organization. Business analysts understand the customer and business requirement, hand it over to development team for building the product. Development team develops the product, and hands it over to QC team. QC team tests the product, finds out the bugs, and submits the report to development team. Development team fixes the bugs and returns the product to QC persons for re-testing and verification. After few exchanges between development and QC team, the product is declared as defect free and is released or launched for implementation.
If top management, development team, business analysts, implementation team and all other stakeholders think that quality is just the responsibility of only the persons belonging to quality department, they all are wrong. If Q-tag is limited to only a limited persons belonging to Quality department among all stakeholders, a product can never be built with great control on quality aspect.
Q-tag has to be on each of the stakeholder in a software project. When each and every person wears a Q-tag – the analysis, building, testing and implementation will be more justified. Otherwise there will always be a big question at the time of failure of a product build – that who is responsible?