Mar 30 2014 6:20PM GMT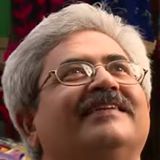 Profile: Jaideep Khanduja
When there is a gap between project management, project processes and performance management; it becomes a bottleneck for project manager to move out of a tunnel with no visibility of light. The main reason lies behind this is that all energy flowing in the project starts flowing in a conflicting manner thereby nullifying the positive impact and gradually generating negative impact on the progress of project. Project manager has to be quite tactic in this aspect so as to handle such conflicts strategically in order to avoid any packet of energy going waste.
There are certain business needs specified by the customer that are required to be built in an application to handle the business flow of the customer. To achieve this, the teams engaged for this project need to follow certain project methodology that is most suitable for this kind of project and then in order to achieve success there is a need of following certain processes defined & documented in that particular project methodology. There would be certain documents, certain formats, certain procedures to follow to keep project moving in right direction and also to make all stakeholders stay on same page.
The important factor here is to put back the rail on track that has got derailed due to certain non-adherence or certain misalignment. So the big question comes here is that there has to be a mainstream person, mostly project manager, who should take charge of alignment between the teams, processes and various stakeholders requirements.