Feb 14 2010 8:30AM GMT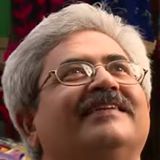 Profile: Jaideep Khanduja
Product development requires day to day interactions and query solving of the development team related to the product. The customer presence is not extensive and hence most of the product related queries have to be resolved by the project manager.
The business analyst becomes the handiest useful key to help project manager in resolving these product related queries. The business analyst is the only person who so far has interacted with the customer management and the end users to understand their expectations and requirements. That is why input of business analyst in such queries will be much more accurate than anyone else in the team. Infact sometimes even the customer will tell you to decide on your own if a nitty-gritty query is shot upon them to build a particular functionality or process in the product.
As long as the product is not ready to launch it is not a problem if the customer decided not a "own" it in real sense. This happens exactly. The customer has a mindset that he is "helping you" in building the product rather than taking the ownership right from the beginning of the project and deciding upon the direction of the project.