Mar 16 2011 10:29AM GMT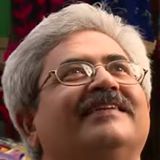 Profile: Jaideep Khanduja
If you don't know where you want to go, in which direction, to what destination; probably your sitting on wheels is useless. Equally harmful is if there is somebody else sitting on wheels and you are sitting beside taking charge of directing him to reach the right destination. If you have taken that charge and lack information about starting point, directions, road conditions, distance, how much petrol is there in the vehicle, where are you heading for; your motive is as useless as other person's.
Same is applicable to Project Lifecycle. Whether you are a project manager or quality head or both; gasping about any of the relevant information or knowledge will drive your project to a disaster rather than a happy ending. One important question that arises many times is who actually drives a project. Is it the project manager, or the quality section, or management, or customer, or who? Is it really dependant on a single personality, somebody like a project manager, or is it driven by the whole project group comprising of different teams.
Ideally a project should not feel a single jerk with the entry of exit of any person on the train, how so important that person be. But in practical it really matters if the project manager vanishes for a substantial period during an important phase of a project. Something more to analyse is – are all moments during project lifecycle equally critical and crucial. Answer would be – NO.
If all phases and activities are equally critical then it could indicate a low maturity level of the organization as a whole who is managing this project. As the maturity graph goes upwards the management of different phases of a project also becomes easier.