Nov 30 2009 10:00AM GMT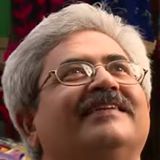 Profile: Jaideep Khanduja
Yes, you are not mistaken. We are not talking about the 'will' here; we are talking about the 'wheel'. This is not 'wheel of fortune' giving you some pleasant and unpleasant surprises. This is 'Quality' wheel. If you keep this wheel rotating in your projects, the project health remains intact throughout, and wherever there is an fallacy, the running quality wheel lets you know instantly what is lacking and what needs to be done to bring the project back on track.
Everyone involved in the project is responsible to keep this wheel rotating. It is not only Quality Department that has to be held responsible for any Quality leakage in the product. Quality leakage means any point in the complete project lifecycle where quality is compromised or bypassed. A Quality leak may not raise an alarm immediately. It has to be sensed. Sometimes it acts as a Volcano in the making. The earlier it is sensed, the better it is for the project health. To sense quality leak appropriately, you need to have 'quality sense'.
Thus we can conclude that if the quality wheel keeps rotating in a project during all its stages, the way formulated leads only in one direction and that is the direction to Success.