May 12 2013 3:30PM GMT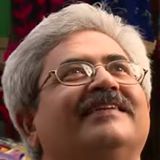 Profile: Jaideep Khanduja
Every company that hires you when you are out of your graduation and are aspiring to become a developer or tester, will boast about being the best technology business in the ecosystem. Every company would be seeking the best of the cream with extreme talent, sincerity and dedication. If you are the lucky one to be called for a written test and if you are able to clear it, you would have your next task to appear for an interview. The company would definitely expect you to do some homework in advance and understand the core business of them beforehand.
If you are totally dumb about 'what about' that company, you probably lose all your charm for next steps. You have to go prepared with whatever information you can gather about that company and should be able to throw out confidently what all you learnt about the business. Ok, fine, so you know a bit about the core business of that company. What next? What all would you be able to give if you are given a chance to serve in this organization which is focused on using best of the technologies to achieve highest of the results. It would expect you to be an excellent developer who is capable to use his skills innovatively to find out great technical solutions.
There might be different teams working on various solutions but all teams must be imbibed with a common organizational culture that you are supposed to follow too. You have to demonstrate your passion genuinely. But in return don't forget to demand a good culture, positive and formal environment, recognition of quality etc.