Nov 20 2011 2:52PM GMT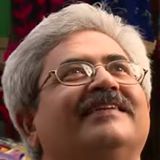 Profile: Jaideep Khanduja
No management ever wants any of the ongoing large scale projects in the organization getting failed or substantially delayed due to two main factors – one, their reputation is at stake, and two, they are bound to lose some of their personal financial kitty in that case. But still we see many of the big projects getting failed or unsuccessfully closed even when there are big products, established partners and solid base of functional knowledge available in the organization.
Who can help from outside the organization if organization itself loses its hope of success of a project? It happens even in biggest of the organizations but it usually is the different ways of handling the situation that matters most in such conditions.
If a project has gone in the unsuccessful category in an organization there are two ways of looking at it, first way would be:
– take it as a learning,
– find out the reasons of failure,
– take an oath not to repeat the same stupid mistakes leading to failure,
– dump the failed project,
– forget it,
– and start a new project for a bigger success.
Another way would be:
– Don't find out the exact reasons of failures
– Fire one of two persons making them responsible for failure
– Keep going with the failing/ failed project with an effort to make it a success
– Bring in more people on board to tune failure into success
– Crib again after a couple of years for still it being a failure
– Fire one or two more persons
– Keep going with the efforts to make it a success
Now it is your turn to decide which organization would you choose to be a part of?