Oct 6 2011 3:32AM GMT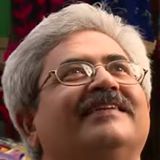 Profile: Jaideep Khanduja
E-learning is the trend these days. It has dissolved any geographic boundaries and made this world too small for the purpose of delivering and getting the Best. To make any learning most effective, the trainer must be much focussed and aware/ capable of delivering the crux of the matter. To find out such online companies is not a difficult task provided you spend some time and do some right kind of exploration over the internet.
Security awareness training is not a one time or a single person's requirement for any organization. It is meant to be learned by each and every member of the team right from top to bottom. That is why in such training the strategy should be to design it a communication tool at enterprise level to inculcate an organizational culture in which each and every employee is well aware about security components in all aspects of any project.
Long term training in information security awareness has been found to be more effective than a one time training which loses its warmth and gravity over a period of time and serves only as a formality. The training needs to When be such powerful and effective that its intent starts flowing into the culture so strongly throughout. A relevant training to all team members must be decided and it could be as per the need of the project or the member. The purpose of training is not only to impart knowledge about world class standards like SOX, HIPAA, FISMA, PCI, GLBA, HITECH and Red Flag; but also to keep its awareness alive and updated with a repeated curriculum.
Such training if provided in a most structured and organized manner, are definitely purposeful and serve an organization in a great way, provided a right kind of partner is selected who understands the core requirements of the organization and its employees, who in turn can work towards enhanced security features in whatever they are doing.