Apr 13 2011 10:07AM GMT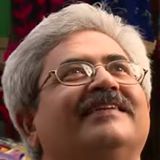 Profile: Jaideep Khanduja
Test Plan is a basic and fundamental document of quality department. It is project based document so has to be made afresh for each new project. It has not to be very thick document so that it does not become just a record purpose document in office in your drawer or shelf. On the other hand it should not be too thin to lose its sanctity and purpose.
Test Plan needs to be prepared as soon as the requirements study is completed and signed off from customer. Once requirements are there clearly on the table two parallel activities start immediately after respective team's formation. Design and development team can start working on system design, database design, coding structure and so on.
Sideways based on the finalized requirements Quality department can start working on test plan. Test plan is a broader coverage of product testing at various stated that includes detail of various test methodologies and variants to be adopted or discarded and their basis of selection or rejection.
All testing may not be relevant for all sorts of products. Depending on whether it is server client architecture or web based product (which is more popular these days), test plan is prepared.
Usually it is QA head or lead who should be the owner of this document. Test plan clearly states various testing activities to be performed during various stages of product development. These activities have to be assigned to various team members along with a stipulated target date set to complete those respective tasks/ activities.