Jul 20 2010 12:05PM GMT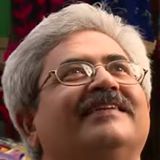 Profile: Jaideep Khanduja
Another approach is to build what customer can't resist. This definitely is a stage higher than the approach mentioned in the above paragraph. The customer requirements are definitely given importance here but the business in-depth knowledge acquisition is much more important prior to building the product.
I am sure companies who deliver what their customer wants also would be striving for a stage where they build what customer can never resist. Definitely all of us know the difference between these two.
The extra edge that is carried by the second approach definitely helps in keeping both categories of companies far apart from each other.