Oct 9 2009 1:17PM GMT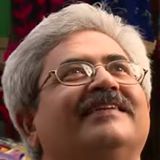 Profile: Jaideep Khanduja
I have seen different type of drivers on road: some drive very fast violating all rules and regulations to reach the destination. Can this attitude work in software development and delivery? I don't think so, if the project manager is more worried about reaching the implementation stage without bothering about the customer requirements, probably he is calling for a big bunch of troubles.
Another set of drivers are overcautious type. They will take lot of time in building customer requirements and will be uncompromising towards quality of product to such an extent that every deadline will be crossed without meeting it. Can such project managers be liked by customers? Or by the management?
Our next category of drivers is 'stick to the route' kind. They will never change the route whatsoever is the hurdle is and whatsoever is the impact on the delivery. Can customer accept a project manager who is damn fussy about the requirements?
Some drivers believe in 'change with the wind' style. They start for a destination, get a call on the way from the customer to divert to another destination, and the driver agrees happily. Probably this is the quality that customer wants in the project manager these days.