Mar 16 2013 8:43PM GMT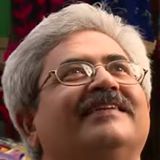 Profile: Jaideep Khanduja
Referring to last two posts where we discussed what is the general perception of Developers about various other teams of project, and what perceptions Designers carry about other teams in the same context. Based on the picture given in the earlier post perception of Developers about various other teams, Let us now conclude What QA thinks about other teams in the project:
1. QA takes Developers as a bunch of monkeys who are made to sit on laptops to do coding. So basically they treat Developers as copy cats and not related to the trade they are into. These guys while writing codes etc keep thinking that they are doing something very great but finally they don't produce anything other than a piece of junk.
2. QA thinks Designers as a bunch of kids wearing different color wigs on their heads and enjoying life by their playful activities.
3. QA perceive about a Project Manager as a person who is always behind the schedule and late as per his planned activities. He is so engrossed in monitoring and managing project that he misses all tracks and timelines.
4. QA thinks that the guy in QA is a Superman who is capable of doing anything on this earth. They are born to help developers to come out of their graves and convert their lousy, useless stuff that they produced into some meaningful stuff with the help of QA guys.