Mar 16 2013 11:02PM GMT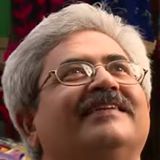 Profile: Jaideep Khanduja
In previous three posts we discussed about what one team thinks about other teams while working on a project. There was a picture shown in the post where we discussed what Developers think about other teams in a project. Further on we saw what Design team perceives about other teams of the project. Finally we saw what QA thinks about various teams working on a project. In last of the perception series we will see what Project Managers think about various teams of his project viz QA, Development team and Design team.
A project manager has his own perception about his designer, development and QA teams which can be listed as below:
1. Project Manager thinks about Development team comprising of guys having multiple number of hands and capable of doing various different things at the same time. One who does not fit into this kind of bill can not be called as a developer. Developers are treated by them as multi-tasking guys.
2. Designing team as perceived by Project Manager is a team of highly skilled set of kids having mindset of an engineer.
3. Project Managers think themselves as the most handsome, dashing, not less than the most famous hero of the film industry. They think they are the most charismatic persons on this earth who can do any kind of wonders.
4. QA team is perceived as a set of referees keeping a close watch on the boxing match going on between Business requirements and development team's understanding of the same.