Sep 26 2008 10:42AM GMT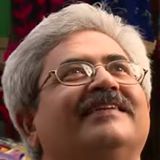 Profile: Jaideep Khanduja
As soon as a bug of defect report is released by Quality department to Development Team, the first task of the development team is to call for a meeting inviting all those involved in the development of the product, the project head, the quality head and the testers who have performed testing. Prior to this meeting, it is good if the development team just have a go through of the list submitted to them. The purpose of this meeting is – to clarify if there is any understanding gap regarding a bug reported, to assign the tasks to developers (who is going to fix the bugs), the time frame. And at the same time mark the bugs that need simulation, clarification, need not be fixed, duplicate bugs reported, false bugs, incorrect bugs (the design is meeting the customer requirements but falsely reported as a bug by testers).
Spending time in this meeting with most of the people required is going to be very fruitful. This meeting places all involved on the same mindframe.
Immediately after the meeting (or during this meeting, if possible), the development team should fill in the estimate time required for fixing each bug (time required is to be filled against each bug). Then arrive at a conclusion when the product tentatively is going to be handed over to the test team again for verification of closure of bugs, or finding out any new bugs.