Dec 24 2011 8:34AM GMT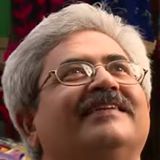 Profile: Jaideep Khanduja
No project is executed and completed without encountering troubles and hiccups. If that could happen
plans were not required. There were no monitoring, follow ups, alerts, alarms; if the projects were there to run smoothly and end up in time with success all over. Is it people or process that makes a project successful?
The same set of people without a good execution plan in hand and well defined processes to drive the
project, will never be able to make a project successful. Similarly the same set of execution plan and well defined processes in place will never end up in completion of a successful project in all places under all kind of circumstances.
So what is it that makes a project more problematic? Or what makes a project sail smoothly on troubled waters. Is it the people who are real driver of project or is it the well defined charter or project that makes it more successful. Even in presence of both, there are good amount of examples of failed projects even in large establishments. Does it mean that there are some more driving forces than the process and people that can win or lose a project success?
Actually it is very difficult to pin down the exact percentage of various factors that are responsible
for the success of a project. But is it a right mix of management, approach, system, people, process,
methodology, plan and control mechanism that makes it successful.
Did I mention that passion and fire in the belly are other two hidden ingredients that play a major role in the whole journey?