Apr 25 2012 5:32PM GMT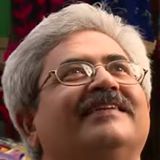 Profile: Jaideep Khanduja
Hey Project Manager, you could be a very successful professional doing perfectly good in your projects. How about your teammates. Have you ever bothered to notice their qualities and have publicly praised and appreciated about those? You might have, I am sure, and many times. After all you know that it is your team that is delivering at their best thereby making you the most successful project manager among your peers.
Well, that is right. But that does not mean everything you have achieved in your professional life is only because of your teammates and with none of your personal qualities or extra efforts that you keep pouring in your project lifeline. That also sounds good. Now let us go a step further. Are you recognized among your team members as a good project manager or a mentor. As a good project manager you will be able to get the best out of your team members but as a mentor your will enhance their capabilities beyond their expectations.
As a good project manager you will be remembered by your team members as long as they are with you. But if you have been able to mentor them well, they will never be able to forget you wherever they are in their career ladder.