Jan 21 2012 6:14PM GMT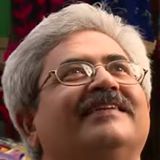 Profile: Jaideep Khanduja
Project execution comprises of various efforts done by team members. This becomes a pool of energy moving in the direction of making a project successful. More collated form of energies generates higher chances of success of their efforts.
Right form of energy in right direction at right moment of time with right level of thrust returns higher chances of success in its goals. Logical right mix of team member leads to timely completion of project tasks. An individual, a team, a project; all have their specific carbon footprint. What factors would mainly contribute in determination of carbon footprint of a project. Let us try indicating few of them as below:
1. overshooting budgets and expenses
2. delayed decisions
3. missed targets, deadlines and milestones
4. team losing focus, tempo, momentum and goals
5. No Learning from mistakes
All points listed above if go in affirmative direction, will lead to a higher level of carbon footprint in the project. The same can be reduced by negating the points mentioned above.