Sep 25 2009 10:00AM GMT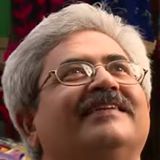 Profile: Jaideep Khanduja
A project starts with initiation phase and ends up with project closure report. Then afterwards there is post project feedback (after a considerable amount of time given to the customer to get conversant with the product) and warranty support followed by support contracts over a period of time. Let us begin our story with the project initiation and proposal approval from customer. The real ball-game starts from here.
Now planning starts, teams are formed, milestones are set and teams move into execution phase.
Execution phase comprises of development, customization, configuration, testing, training, reporting, sign-offs, monitoring upto implementation, parallel run, live run etc.
And then comes the project completion phase with Project sign off.
During all the phases of project initiation, planning, execution… are the milestones broken into tasks and tasks further into sub-tasks unto the smallest measurable, achievable 'hour' unit. Or it is measured in days, weeks or months where it loses its continuity and rhythm. If everyday something is declared done, finished, achieved that is visible to the project team, stakeholders including customer, it carries out a satisfaction, rhythm, confidence and regular progress.