Jul 18 2008 11:33AM GMT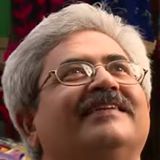 Profile: Jaideep Khanduja
During Software Development certain business rules and disciplines need to be embedded in the software based on the customer and business requirements as specified by customer during the initial business study. These are required so that the software meets customer expectations and needs. A Document is prepared based on this needs which is known as SRS (Software Requirements Specifications).
To prepare SRS a group of professional from the organization who is responsible for this software development, visit the customer site to have a first hand look at their processes, documents, functions and requirements. SRS is prepared as detailed and explanatory as possible because this document is handed over to the development team who will be responsible for developing a good software matching customer needs and meeting customer requirements.
SRS in a way is the foundation stone for good software that has to take birth based on it. It is very important to meet the right people at customer location who are deeply involved in these processes in their respective fields. A detailed study of each process, supported by relevant documents, forms, reports need to be collected. Process owner must devote ample time to the team member who has come for business study so that he in turns documents it well as part of SRS.
Finally each Team member compiles, edits, verifies and prepare a document that is called SRS.