Sep 21 2014 7:11PM GMT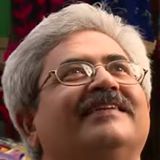 Profile: Jaideep Khanduja
Tags:
A new concept is getting heard these days which is 'software defined workplace'. Now what does this mean? Citrix is one of the game changer in this direction and with the change in their strategy they announced Citrix as one of the company falling under 'software defined companies or workplaces'. A company falling under this category boasts of having the technology enabled to an extent where any of its customer can be enabled with a mobile taskforce. A mobile taskforce in that aspect is able to access whatever information is required from anywhere, anytime and on any device; and thus enhancing their productivity manifold.


Mark Templeton, CEO Citrix said that the strategy here is to be going beyond the data center and workplaces. With the increasing focus on mobile computing, flexible timings, co-located teams etc. there has been a high demand on availability of required data/ information anytime and anywhere thereby breaking the usual working hours concept of 9 to 5. Purpose is to enable the customer in drawing our high amount of productivity, efficiency and availability to its various stakeholders. Overall concept thus is of business availability for higher number of hours which means that there will be someone or the other taking a call and fulfilling the requirement of customer – being anywhere, and be it any hour of the day. It obviously breaks the physical boundaries and build a wider spectrum of virtual world.


Employees thus can work from home or from any location of their choice without having a constraint of reporting in the office every morning at a stipulated office start hour. Higher availability of taskforce definitely helps in higher amount of business continuity and lowers the business risks as the visibility of the business becomes higher and wider.