Jan 25 2010 8:14AM GMT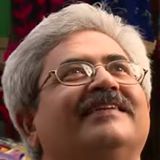 Profile: Jaideep Khanduja
Reputation risk of the product is a very critical factor related to a product that a company delivers to its customer(s). The reputation risk of a product is directly related to the rate of acceptance of a product by its end users and is indirectly related to the volume of benefit it delivers to the management of that organization.
Let use start with the customer requirements based on which a company decided to develop a software product. The software is produced after following all internal procedures of development, testing etc. and is declared as 'ready to launch'. It reaches to the customer along with the implementation team. The implementation team educates the end users about the product and its usage. The end user starts using it but somehow feel uncomfortable in what they perceived and what it delivers.
If end user is not comfortable about the product functioning and its usage they will definitely not be able to deliver the desired results to the management of their organization.
The lack of interest by end user due to whatsoever reasons will cause a bad name to the product as it is not going to deliver the desired results in the organization. Assuming that the product has been developed with utmost care but still if it could not convince the users, it is a bad luck for the product and the company that has developed it.
This is how the reputation of a product is built which in turn largely affects the company who has developed that product.