Apr 28 2013 10:49PM GMT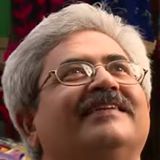 Profile: Jaideep Khanduja
If you are doing MS or Doctorate (PhD) in Computer Science or Computer Engineering or Electrical Engineering you can apply for selection in software engineer job in various global companies. This would be a full time job initially being taken as intern. It would not be a regular in nature. One needs to apply after doing some research through various global companies' website and by the prescribed date mentioned there, if interested.
If an applicant complying above requirements, possesses 2 or more years of experience in development on .Net and have exposure in development of n-tier application in C#.Net/ ADO.Net using SQL Server; it becomes a better probability. Additional exposure on software components like GoDiagram, MS Office InterOp, Intel DAO, Infragistics, OWC would be preferred by most of the companies. The application is assumed to have complete knowledge of OOT, Java, XML and computer graphics.
Generally for such startup jobs the scope of various positions include – problem definition, path finding for the solution, development of solution and finally its implementation. One would be required to play multiple roles rather than sticking to the same profile. This would not only enhance one's capabilities but also provide him a broader picture of the product lifecycle in such bigger organizations. The candidate once selected, will have to start as a business analyst to understand the core business requirements emerging out of addressal of their problems. Basis this, one will have to propose alternative solutions to a problem.
A prototyping would be required for demonstration of various possible solutions thereby arriving at the optimum one. Then the selected intern would be required to engage with design and development teams to get involved in database design, relationships, n-tier architecture, front end, user interface, usability, GUI etc.