May 19 2012 7:52PM GMT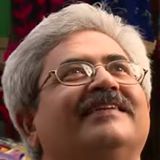 Profile: Jaideep Khanduja
ETL stands for Extract Transform and Load. ETL can be treated as wider and broader horizon of normal testing that is done for business applications. Technically the process remains same as is there in any other kind of testing. First and foremost step is to understanding of requirements and business.
Once the requirements are well understood and business concepts are clear, it needs to be mapped various aspects like what is there at presents, what is required, in what timeframe and with what kind of resources. In fact once the requirements are clear as well the business goals are understood, one needs to validate and get them vetted by the respective process/business owners. After this estimation needs to be worked out on the basis of timelines being proposed to be consumed.
Once this gets approved, test planning is prepared. Basis of test planning is always the test estimates, business requirements and scope of work. Test cases are built along with the test scenarios based on the requirements and understanding. After the test cases are ready and get approved by test lead, test bed is prepared, pre testing assessments are done, approvals are taken and tests are executed to find out the results.