Sep 23 2013 10:38PM GMT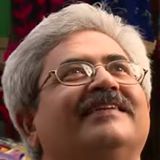 Profile: Jaideep Khanduja
Basically Enterprise Project Governance is all about enterprise projects and their plan of execution with zero risk of failure. Governance is an integral part of tasks, activities, projects where different teams join hands to fulfill different modalities of those tasks, activities and projects. Governance is required to ensure completion of those tasks/ activities of projects within stipulated period of time, budget and quality committed and agreed upon among various stakeholders.
Large projects with higher volume of intricacies require higher level of governance with higher amount of seriousness. To execute large projects, there definitely need to be a structured and clearly defined approach which needs to be signed off by all concerned stakeholders. Timelines not only bind internal teams but the customer also is bound to adhere to timelines specified in project plan in order to benefit him at large.
At many places during different phases during project lifecycle, a project manager will have to take a detailed stock of situation so as to ascertain reorganization of plan in order to fill the gap between plan and actuals. A realignment might demand of extra efforts during such shuffles but that is important to do so as to ensure no delays in time and no compromise with the quality of deliverables.