Jul 21 2008 10:03AM GMT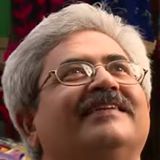 Profile: Jaideep Khanduja
Tags:
Black Box testing of a software is based on two primary things –
1. Customer Requirements Document
2. Functionality of the software
Purpose of the Black Box Testing is to ensure, that means, that –
1. The software meets are customer requirements as specified in the Customer Requirements Document (business needs)
2. And the software meets user requirements (user needs)
By user requirements we don't mean that it has to meet every user's requirements but more appropriately the appropriate usage requirements.
Black Box Testing is the most widely used testing and is used to used to check if the product meets per se customer's all requirements. The tester is not worried about how the software has been built, what queries have been written, whether the coding is technically optimal or not, but focuses more as if the customer is working on the system and feels like customer when he tests the software.
A basic requirement of Black Box Testing is that nothing should be presumed about the functionality of the software while testing the software, rather the tester is supposed to check each and every functionality of a unit, module and the product as specified in the customer requirement document. So the fundamental of this testing is the Customer Requirement Document, based on which the appropriate test plan, test cases and test scenarios are built and ultimately test results are drawn as a Test Report (or Bugs Report).
For building various test cases in Black Box Testing certain techniques are used like:
Boundary Value Analysis (or Boundary Value Testing), see my earlier blog on this:
https://itknowledgeexchange.techtarget.com/quality-assurance/bvt-or-bva-%e2%80%93-boundary-value-testing-or-analysis/
Equivalence Partitioning: This is a technique of testing with minimum of test classes or data input to identify between valid and invalid input.
Prior to starting actual testing, a tester must verify and validate:
1. Customer Requirements
2. Functional Specifications of the software
3. Test Plan
4. Test Cases
5. Test Data
6. Test case execution
After above validation, the test cases are executed, results are recorded and reported to development team.