Mar 8 2015 1:57PM GMT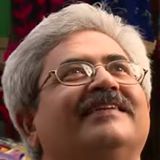 Profile: Jaideep Khanduja
Tags:
You have a stated problem to resolve that is and the problem statement relates to future. Then the best way is to study the past data, response, behavior and results. It might appear simple here but in actual it is not, else everyone on this earth would have become a great analyst. It depends a lot on the clarity of assumptions you make while bringing out your results or driving your analysis. It is also important to understand what data is required to do what kind of analysis. It might happen that your problem statement and the data you are provided with might not align to an extent to bring out a good analysis and analytics report.
Analytics is a science. It is a process of gathering raw data, churning it to get some business insights and help the business in decision-making. There are certain standard and well-established analytical techniques that are used solve business problems related to various business verticals like retail, distribution, medicine, services etc. Once you are through with the basic understanding of statistical techniques, which are very important to learn, you can then start learning how to build predictive analytics models.
If you want to become an expert in business analytics you must understand the important steps to be followed in an analytics project. There might be a slight variance in the steps depending on what kind of problem you are planning to solve, what all data is available and what tools you have on hand for your assistance. So one thing is quite clear here about the lifecycle of any analytics project:
– there is a problem statement
– there is a bunch of data available for your analysis
– there is a set of tools available to assist you in your analysis
– there is a clear desired outcome from the project
Still it takes a lot to become a perfect analyst that we will look at in next few posts.