Sep 12 2008 10:35AM GMT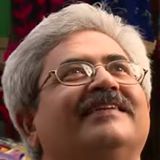 Profile: Jaideep Khanduja
A testing environment is a setup of software and hardware on which the testing team is going to perform the testing of the newly built software product. This setup consists of the physical setup which includes hardware, and logical setup that includes Server Operating system, client operating system, database server, front end running environment, browser (if web application), IIS (version on server side) or any other software components required to run this software product. This testing setup is to be built on both the ends – i.e. the server and client.
I remember a case where an application was built strictly as per customer requirements by a software vendor without understanding or taking it seriously that what database version the client is intends to use for this software. The vendor developed the application on Microsoft SQL Server x version and the client purchased the new server with the next version of MS SQL. When the product was completed at vendor side, he did a fantastic testing and made the software functionally very strong meeting customer's all business needs. And when the product was launched at the customer location on the next version of OS and database, the product misbehaved (or did not perform) in few of the instances for which the technical team had to be sent to the customer site to fix the gaps and make it run hassle free. Now this not only affected the product cost but delayed the project deadlines in a major way. This small ignorance at both client and vendor end made a recursive effect at the vendors profits and next few projects.
The production or development team when completes a product development at their end, have to produce this test environment for testing team prior to loading their newly developed product on that environment for testing.