Dec 19 2016 6:15PM GMT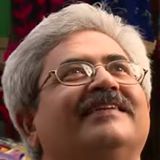 Profile: Jaideep Khanduja
Tags:
Every application that you develop has some fundamental requirements. These requirements arise from business and user. Let us look at it closely to understand clearly what is a test case in software testing. It is essentially very important for the software testing community to understand it clearly so as to ensure the successful launch of any software that their development team creates. Actually, any software development is a collaborative effort. It includes mainly three key stakeholders for the right kind of development. The number of stakeholders increases further when it comes to deployment of the application.
The first set of key stakeholders is the business analyst and customer. If these two don't marry well, it creates a lot of trouble later. A business analyst should never hesitate in double assuring the customer requirement before documentïng it. In fact, he will have to pass through all possible business scenarios to ensure capturing of right requirements. Now, when it comes to development, whether you follow waterfall approach or scrum methodology, understanding of what is a test case is very crucial. So the second set of key stakeholders is the customer and developers. And the third set of key stakeholders is a tri-party association. It comprises of the tester, developer, and customer. So as we see, the customer is an omnipresent entity throughout this crucial journey of requirement gathering, development, and testing.
What Is A Test Case
As a matter of fact, customer plays the biggest role in all the phases of any development. The higher is the level of engagement with the customer, thë less are the troubles. Now, about what is a test case in software development and testing. A test case, basically, is a set of conditions that a tester will determine to ensure that the system under test satisfies as per the actual requirements so as to works correctly. This process of developing test cases helps in finding problems in the requirements or design of an application.