Jun 29 2014 10:57PM GMT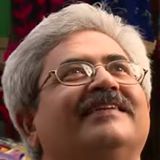 Profile: Jaideep Khanduja
Tags:
Google ATAP (Advanced Technology and Projects team) is currently engaged in its 24-months project's 18th month activities. The project is termed as Project Tango and the main derivative of this project will be a tablet with 7-inch display embedded with 3D-mapping and other high end technologies. Though there is still a substantial time of 6 months for the product to be launched in the market, the project is supposedly going as per desired pace and results. Project Tango is all about an extraordinarily powerful Tango tablet with its extreme high-tech specifications grab the top rank in the market.
4 GB of RAM, 128 GB of primary storage, HDMI 7 USB 3.0 ports, 1080 pixels display characteristics and the most aggressive Nvidia processor is what you would be getting in this tablet under progress with Project Tango team. Besides regular features of OS – Android 4.4, Wi-Fi and Bluetooth it will be supporting 4G; it will be having two strong cameras placed at specific angle of 13 degrees to bring in special 3-D effect. There is also a depth sensor at the backside of tablet.
The projected cost of Tango tablet would be slightly above USD 1,000 and the target audience of course would be high end gaming enthusiasts needing a real like experience in gaming. Tango tablet project is being led by Johnny Lee. Besides gaming, the tablet would be of high use where 3D simulation is of high importance such as war, disasters and strategic situations.