Mar 16 2013 7:26PM GMT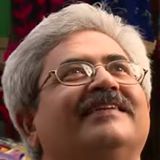 Profile: Jaideep Khanduja
What an excellent crux has been concluded in this one picture by QATestLab on their blog. It depicts how a team during a project guesses about other teams working in the same project. Probably it might have been designed upon some large amount of experience and a feedback from various team members. If we leave two heavyweight stakeholders – the management and the customer – and keep them aside for a while, we are left with Developers, Designers, Project Managers and QA as other stakeholders of the project. Let us see what each one of them perceives about the others as below:
1. Developers think about themselves as the solution providers sitting at the top of the ladder and being capable of solving all kind of problems.
2. Developers think of Designers as kids playing with colors.
3. Developers think of Project Managers as totally free kind of species always relaxing and sleeping, even on their seat in the office.
4. Developers think about QA as 'big brother' with only one mission in life – watch them and beat them all the time.