Mar 16 2013 7:54PM GMT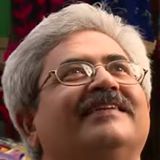 Profile: Jaideep Khanduja
Referring to the interesting chart/diagram in my previous post depicting what one team perceives or thinks about other teams in a project. In this post let us take that interesting analysis a step ahead. In previous post we discussed about what development team thinks about themselves, Designers, Project Managers and QA. In this post we will talk about what Designers think about themselves, Developers, Project Managers and QA team members. Looking at the same picture of my previous post, here is the analysis:
1. Designers think about Developers as a bunch of old people having heavy spectacles with no charm left in them. Designers think that developers find no charm in life and in this world. They do only one thing in life – coding.
2. Designers think about themselves as most sophisticated, modern, state of the art guys having no match in this world.
3. Designers think about Project Managers the most dangerous species on this earth having no knowledge and lot of destructive power. They have no knowledge about the technology and are always anti to what Developers do.
4. Designers think about QA as posers, actors who always pose that they are great thinkers but otherwise are not.