Oct 12 2009 10:00AM GMT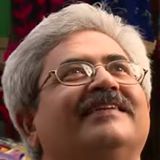 Profile: Jaideep Khanduja
One customer type focuses on current requirement, rightly built, with more flexibility towards the business requirements built-in in the database rather than in the code. They believe that if the software meets their current requirements well, the future requirements will be built in at the need of the hour. The reason for this is that nobody at the moment is sure about the future requirements and when the change will be required. The change could be required one day after the current implementation or after five years. The changes required could be insignificant, small or not so much effort consuming.
Another type of customer is who is more worried about tomorrow without focusing more on the current built. The future requirements which are not too clear at the moment, are guessed by the customer and forced to be built in the product without really understanding if these requirements will ever be used, or if the requirements built are correct as per future needs as nobody can define them correctly at the moment.
Probably if requirement handling is managed more at database level than in the code, it gives more flexibility to the product.