May 19 2012 6:12PM GMT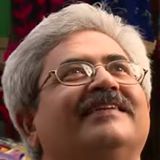 Profile: Jaideep Khanduja
CPA (Critical Path Analysis) and PERT are well proven age old tools to use for scheduling and management of large and complex kind of projects. They came into existence in mid of 1950 when in US huge projects were looking for ways to control them in a systematic and objective manner rather than their get going in subjective manner without any monitoring or control over them. There are many other planning and analysis tools that can help you in driving your project in right direction with right pace.
Tools are nothing but means to equip you to measure your project at any instance; and take corrective measures in case if required so. Tools help you to assess project in an objective manner proactively rather than taking it for granted going in right direction without any real measurement of it.
It is not necessary to invest big amounts for such tools. Simple but effective templates built in-house can be used for the same purpose of analyzing the progress of a project.