Dec 12 2019 10:43PM GMT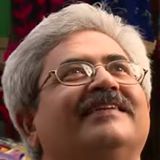 Profile: Jaideep Khanduja
Tags:
Almost 2.5 years back WebNMS and Energy Monitoring Ltd. announced partnership to deliver end-to-end IoT enabled energy and industrial solutions in East Africa. That was a major breakthrough for WebNMS. WebNMS is a division of Zoho Corporation having a very successful track record. IoT solution offers a customizable platform to build edge-to-cloud solutions that connects and manages energy and assets at remote infrastructure. This is an enterprise-scale IoT platform. But it is not just limited to this. EdgeX, a multi-vendor software agent of IoT platform has a capability to seamlessly integrate multiple protocols while enabling real-time data collection that results in local intelligence across the edge devices. There are a plenty of similar large-sized projects successfully completed by WebNMS. That has established WebNMS among the top system integrators in Enterprise IoT spectrum. It is actually tapping the right potential to resolve major business challenges.
Product innovation is one of the key strongholds of WebNMS. Its open platform approach empowers third-party system integrators and development teams to build innovative applications. It also has a number of ready-to-launch IoT applications for specific industry verticals such as renewable energy, remote locations, telecommunication, commercial infrastructure, transportation, etc. In July 2019, WebNMS partnered with Swedish firm HMS Networks for industrial solutions. HMS Networks is supplier of solutions for industrial IoT and communication. WebNMS integrates seamlessly with Ewon Flexy, a remote access and industrial management equipment designed by HMS Networks. This integration results in multi-protocol data acquisition. This data, then further, processed and analyzed for gaining greater business insights. Various use cases emerging out of this include process monitoring, remote monitoring, optimization, quality traceability, predictive maintenance, and lifecycle management of assets. WebNMS exhibiting at Gitex Technology Week in Dubai from 6th to 10th October, 2019 was another landmark.
WebNMS
Karen Ravindranath, Director, WebNMS says, "With our extensive portfolio of IoT AEP platform and vertical solutions, we are focused on expanding our partner ecosystem which consists of SIs, device manufacturers, solution providers, Managed Engineering Service Providers, facilities and engineering service providers from the region to maximize the potential of IoT solution and services offered to enterprise and industrial customers from the region".