Apr 29 2019 2:15PM GMT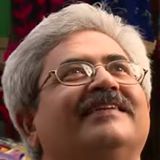 Profile: Jaideep Khanduja
Tags:
Dr. Walter Shewhart is known among the pioneers in Quality. He is among the top few people who made the world understand what Quality is and why is it so important to thrive and strive in the business world. Dr. Walter, in fact, is the one who developed the concept of Plan, Do, Check, Act or the PDCA Cycle. Some organizations alternatively call it Plan=Do-Study-Act or PDSA. But conceptually both are one or the same. Dr. Walter also designed theories of process control and the globally acknowledge Shewhart transformation process.
Here are some of the top quotes by Dr. Walter Shewhart:
:
Postulate 1. All chance systems of causes are not alike in the sense that they enable us to predict the future in terms of the past.
Postulate 2. Constant systems of chance causes do exist in nature.
Postulate 3. Assignable causes of variation may be found and eliminated.
Both pure and applied science have gradually pushed further and further the requirements for accuracy and precision. However, applied science, particularly in the mass production of interchangeable parts, is even more exacting than pure science in certain matters of accuracy and precision.
Rule 1. Original data should be presented in a way that will preserve the evidence in the original data for all the predictions assumed to be useful.
Every sentence in order to have definite scientific meaning must be practically or at least theoretically verifiable as either true or false upon the basis of experimental measurements either practically or theoretically obtainable by carrying out a definite and previously specified operation in the future. The meaning of such a sentence is the method of its verification.
Dr. Walter Shewhart
Dr. Walter Shewhart was born on March 18, 1891. He died on March 11, 1967, at the age of 76. He was an engineer by occupation. A lot of things happened in this field but the basis that he established like PDCA and process control remains as valuable today as at that time.