Jan 30 2017 10:16PM GMT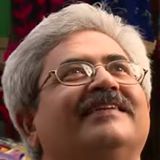 Profile: Jaideep Khanduja
Tags:
Walmart is the biggest retailer and employer in the world. It has more than 20,000 stores in around 30 countries. With the fast changing trends in technology and businesses, and to cope up with its business requirements, it is transforming hugely. The company is in the process of creating the biggest private cloud in the world. It aims to process more than 2.5 petabytes of data every hour. Surprising? Yes, of course. What a huge setup it is going to be. It seems 'biggest' is synonym with Walmart in all aspects of business and technology. Now, when a business plans to churn out so much of information, there has to be a team deciding what is the intake of data to churn out so huge information every hour.
Definitely, real-time analytics, intelligent dashboards, and timely alerts will be on the top of agenda. Walmart is creating its Data Café. It is going to be a state-of-the-art analytics hub within its Bentonville, Arkansas headquarters. There are more than 200 streams of internal and external data. It includes 40 petabytes of latest transactional data. In fact, modelling, structuring, and visualization will be taking place in a rapid manner. As a matter of fact, all teams are welcome to throw any problem that they are facing in business. Any such problem goes to the analytics experts in Walmart's Data Café. The expert team works on the solution in a faster manner that is visible on the centre's touch screen they call as "smart boards".
Walmart Data Cafe
Senior Statistical Analyst Naveen Peddamail, Walmart says, "If you can't get insights until you've analyzed your sales for a week or a month, then you've lost sales within that time." He further adds, "If you can cut down that time from two or three weeks to 20 or 30 minutes, then that saves a lot of money for Walmart and stopped us losing sales. That's the real value of what we have built with the data café."
It is really going to be quite exciting, challenging, and collaborating atmosphere at data Café in Walmart helping business take a new leap.