May 7 2015 9:55PM GMT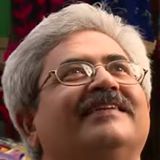 Profile: Jaideep Khanduja
Tags:
Vorex Inc. is a pioneer in providing business solutions on the cloud with a smart combination of professional service automation (PSA) and PM (Project Management) Tools. These solutions work well for small to mid-sized business models (SMBs). Recently Vorex announced its solution on Samsung KNOX Marketplace. KNOX is an online mobile store provided by Samsung to provide solutions that are focused on the business segment. The store providing cloud-based solutions is fully secured and easy to deploy and manage. These secured applications and business solutions from Vorex are ideally focused on SMBs, and firms engaged professional services like IT, marketing, accounting etc. to automate their business and grow their revenues.
By providing these solutions, Vorex intends to increase its global footprint as any SMB or professional firm situated anywhere in the world can download these solutions from Samsung KNOX Marketplace. The ready to launch apps that are available from Vorex on Samsung KNOX online mobile marketplace include following:
1. Service Desk:
The service desk is a comprehensive business application that takes care of time management, expense management, service and support management, reporting management, invoicing management, project management and their complete workflow. This all-in-one solution is actually a power pack to boost business growth.
2. Professional Service Automation (PSA): This business solution helps a business in managing project management, time tracking solution, client management, employee management, customer relationship management (CRM), customer account management, budgeting, and forecasting.
Currently, these solutions are available on Android platform.