May 17 2019 9:18PM GMT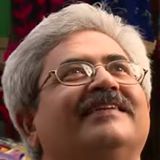 Profile: Jaideep Khanduja
Tags:
Creating a voice bot has never been easier – Ozonetel launches its very own Voice Bot Platform. Technology is continuously changing and redefining the way businesses interact with their clientele, rendering customized and tailored recommendations. And the latest trend in business communication is the employment of voice bots. Assistants such as Alexa and Google Assistant are great examples of voice bots; having secured a special place in customers' homes and retail stores.
Voice bots make life more convenient, so much so, that they have become all pervasive. Their popularity continues to grow with more and more businesses choosing to employ voice bots to communicate with their customers.
Ozonetel, a leading provider of on-demand cloud communication/telephony solutions, has launched its very own Voice Bot Platform. This platform will enable easy development of voice bots for various voice endpoints i.e. telephony, mobile app, websites, and digital assistants. All existing chatbots can effortlessly be ported to the Voice Bot platform. This platform provides a new voice channel for all chatbots.
Chaitanya Chokkareddy, Chief Innovation Officer, Ozonetel, says, "We are very excited about this latest innovation from Ozonetel. We believe, voice bots are ushering in a new era in customer support worldwide. The Ozonetel Voice Bot platform will make it very easy and cost-effective for organizations to voice-enable their existing chatbots and build new ones. Ozonetel has been a pioneer in cloud communication solutions, and this new platform will make it incredibly easy for any organization be it a start-up, mid-sized or a large enterprise—to adopt and experiment with voice bots easily."