Apr 27 2018 4:53PM GMT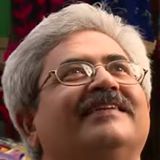 Profile: Jaideep Khanduja
Tags:
A latest VMware Research in collaboration with Forbes Insights reveals a wide gap between CIOs and end users in regards to acceptability and applicability of business applications in the enterprise. As a matter of fact, the business app is becoming a point of dispute in the Asia-Pacific Region. Basically, it is not about the quality of the business app in place. Rather, it is about its deployment and availability on various platforms that are becoming a pain point amongst the employees of an organization. It could be a feature rich app. But if you are not able to access it from anywhere anytime then it becomes a productivity deterioration factor. On the other hand, it could be available on all platforms but the app is not rich and stable enough to support all platforms. This kind of scenario also will create a high level of disappointment.
The third angle to this is slightly different. The app is stable and running properly on different platforms. But is not as feature rich as the end users expect. VMware is a leader in cloud infrastructure and mobility. This particular VMware research was conducted in APJ (new Asia-Pacific and Japan) region. The purpose the study was to interpret the impact of business apps on business and end users in terms of performance, acceptability, and usability. On one hand, most of the organizations in APJ are speedily implementing business apps. On the other hand, there is a high level of dissatisfaction among their employees. While the CIOs claim that the apps are the right fit for the organization, the employees or end-users feel that are causing loss of productivity. The employees believe that the apps are incapable of meeting their business requirements or are capable of creating new business opportunities.
VMware Research in APJ highlights
VMware research clearly states there is a wide gap between CIOs and end-users. This gap needs an immediate attention. It is important to create a right kind of atmosphere for productive collaboration and employee satisfaction. The title of the research is "The Impact of The Digital Workforce: The New Equilibrium of the Digitally Transformed Enterprise". The study includes more than 2,000 global CIOs and end-users of large enterprises. The focus of study stays on availability and accessibility of business apps and how they impact their work and business. It includes Australia, Japan, India, and China. Very few end-users are not happy with the current situation.