May 31 2017 9:50PM GMT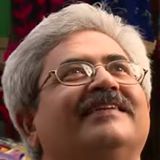 Profile: Jaideep Khanduja
Tags:
VMUG declares the release of new EUC Explore Experience for VMware Users. VMUG is nothing but the VMware User Group. The new feature EUC Explore delivers the Digital Workspace experience. EUC Explore aims to connect IT professionals, using EUC solutions. In fact, even the enthusiasts who have an interest in the subject are eligible for it. As a matter of fact, it is a unique platform to connect industry experts from VMware, EUC vendors, and community members. A number of sessions including technical insights are there on the EUC products by VMware. In fact, you can learn a lot of things from worldwide industry experts and global practice leads. Like, learn architecture and implementation of best practices. The two-day event includes a number of conferences that are dedicated to all things EUC in either New York City or Minneapolis.
That is not the end. There are EUC-specific tracks at VMUG UserCon events in Boston and Atlanta. As Matt Heldstab, Senior Windows Administrator at Minnesota State Colleges and Universities System states, "VMUG has always been a valuable resource for professional development at our organization, Targeted events such as VMUG EUC Explore give attendees an opportunity to interact with subject-matter experts that would ordinarily be reserved for worldwide conferences such as VMworld."
VMUG 4 EUC Explore Events in 2017
The Explore conference is in New York City on 16th June while in Boston it is on 1st June. Both these events shall be featuring EUC technical expert Shawn Bass, VMware EUC VP & CTO. In fact, Shawn will deliver the Digital Workspace vision to address key market trends, IT priorities, and increasing complexities in the IT environment. There will be latest announcements in the EUC portfolio. In addition, you will also learn how these initiatives collaborate to deliver a customer simple, enterprise secure experience which enables enterprises to transform in a meaningful manner.
Shawn will also throw light on VMware's collaboration within the ecosystem with various stakeholders. He will also show the relevance of the digital workspace strategy on technology leaders in the industry. For EUC Explore events, registration is free and the event is open to all members in the tech industry. In fact, this is a golden chance to attend the event as there are only 4 EUC Explore events in 2017. And you should not miss out on this unique end user computing event. To get further details you can visit the event page here. You will find the most up-to-date information, agenda, and VMUG registration link.