Nov 30 2017 12:30PM GMT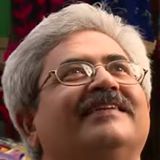 Profile: Jaideep Khanduja
Tags:
Communication, customer handling, and technology are three vital organs of a Startup. And why only for startups, these are equally crucial components of any business to thrive and survive. 70% of startups die to their natural death within three years. Rest 20% close their doors in next two years. So effectively, it is hardly 10% of startups that are able to cross a period of five years of their survival thus proving their strength of surviving against all odds. Interestingly, it is not lack of finances that become the first-hand reason for their failure and subsequent death. It is usually a conflict of interests among the top management executives that is the prime reason. In the beginning, all may seem to be in tune thus reflecting everything is right under the blanket. But as the time passes and startup sets to grow top management starts diverting their interests.
In fact, it happens in either case of a startup doing good and bad. Ego could be one of the key reasons responsible for growing differences among or between them. But prior to that if the three vital organs are not in the focus right since the start of business, it has a potential of causing exponential harm to it. Let us think about communication. Especially whatever you communicate to customer is very important to note. Each and every word matters. Commitments are thoroughly under scrutiny. Hence, you ough to honor your committments and words given to the customers by all means. This is a world of internet. Things spread so fast that you don't even realise. Referrals, reviews, and feedback are the three things from customer end than can destroy or expand your startup empire in no time.
Vital Organs of a Startup
You might be an emperor of your kingdom of whatever size. But while talking to customer, you have to forget that and talk like an employee or service provider. Pay respect to every customer. Leverage technology as much as possible that is available in plenty. Only thing is to know what and how of that. Taking care of vital organs of a starup is the most essential activity of a startup.