Jan 29 2019 11:06PM GMT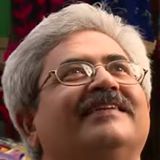 Profile: Jaideep Khanduja
Tags:
Any kind of disruption creates two reactions. One, fear out of which the players become defensive and start stepping back. Two, a very few players look at it as a new pool of opportunities and start exploring various innovative ways to cater to it. Most of the players in the former category start getting into a shell and become history sooner or later. They keep sitting on their laurels achieved in the past. Because they didn't accept to participate in the new game of warriors and hence have nothing to prove in the newer battlefield of business. Most of the players in the latter category succeed despite swimming upstream because of two latent forces coming from within. One, courage. Two, innovative ideas taking a shape of reality. Violin Systems very distinctly stands apart as a spearhead in this category. Let's see what makes them a class apart in technology.
Violin Systems is a synonym to extreme performance enterprise storage. And that is provided at the price of traditional primary storage. The sole aim is to empower enterprises to get the maximum leverage of their business-critical data in a manner that was never thought of by any of the technology players across the globe. The solution provides lowest-latency and highest IOPs that is unmatched. This includes all kind of seriously essential data services like data-protection, data reduction, and business continuity, to name a few. Businesses can easily bank on Violin Systems for achieving a new level of enhancement in their application performance with extreme reliability thus taking their business service levels to newer heights along with reducing costs drastically. Immediate access to information is an organization's top dream because that is the only key to achieve higher revenue and gain a substantial increase in customer satisfaction.
Violin Systems is a synonym to extreme performance enterprise storage
In today's scenario which organization in the world would not like to be a data-driven business. Violin Systems helps enterprises drive their business-critical applications to support operations, quality, and delivery across their entire stakeholders' ecosystem. It also helps enterprises to easily scale and extend their competitiveness thus staying ahead of the others in the fray. That is the reason enterprise customers reply on Violin Systems for unmatched extreme performance and excel to drive their business without any compromise.