Jul 3 2013 8:46PM GMT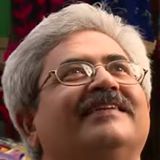 Profile: Jaideep Khanduja
This is about Kibo Robot Project in which Toyota is participating in which Kobo Astronaut is travelling to space to find out exhaustive interesting facts and findings. The robot named Kirobo will be accompanied by few of the human astronauts – Commander Wakata and his team. Toyota's role in this project is quite phenomenal. The robot Kirobo is fitted with an advanced voice recognition software developed by Toyota team. Why Toyota decided to join in, in this project is because the company is hopeful of building up of a society soon comprising of both – human and robots – existing together and helping each other in the newly dreamt ecosystem.
That is why Kirobo is being sent to the international space where he will meet and interact with the human representative Commander Wakata. The new software is different from all other existing interactive voice recognition software. The different is phenomenal as the new software instead of being one question at a time kind, is more of human nature where Kirobo listens sympathetically and replies back accordingly in an intelligent manner.
Hope you enjoy this new project and the video embedded above.