Aug 19 2012 10:37PM GMT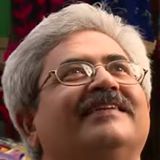 Profile: Jaideep Khanduja
Hey Guys! While exploring in the ocean of videos called Youtube, I managed to find another good video that was educative, informative, guiding and humorous all at the same time. It is focused on some of the very important aspects of product development or production. Customer requirement is most important aspect of any project – be it production or service oriented. Both ends while understanding customer requirements should be very clear about finalizing business critical issues that are required to be issued in the product or service in question.
Once customer requirement is clear, any outsourcing or in-house development requires some material and resources. It is very clear to get these material and resources in place in time so that the planned development goes as per schedule and resources are well utilized in order to achieve success in developing right product first time. Higher the rework or bugs in the product, higher is the wastage in time and resources and eventually high risk grows in terms of not being able to deliver to customer as per committed datelines.
It becomes very important to streamline and follow processes so that optimization is attained in cycle time, production and defect free delivery. Logically it is not only the project manager of the product manager who drive the project or product but involvement and commitment of each and every member of all teams becomes equally important.