Nov 15 2017 11:02PM GMT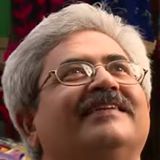 Profile: Jaideep Khanduja
Tags:
As a Project Manager, you always need to take a stock of situation about your current state and what state you want to acquire. Are you a victim, survivor, or transformer? Beyond whatever amount of knowledge and power you have, the most important factor in your success is an effort. It is, in fact, the amount of effort that matters in your success or failure. A continous habit of pumping a fresh quantum of effort is always good for transformation. Acquiring a position of a successful project manager is good to have. There is always a scope of improvement in life and work. A change is always welcome in that regard that should help you upscale your current state. If you are a victim, you will always blame your team for their problems. In that case, you will hesitate in taking any onus. Neither will you put any efforts.
It is important for a project manager to look into a mirror often and ask himself if I am a victim, survivor, or transformer. A victim project manager will lack deep connection with his teams. His engagement in project also will lack depth and appear shallow. Despite having a good knowledge, if you are a project manager in its category, you will not be living your project which is very important for the success of a project. A person who is not able to take care of his own wounds will not be able to serve others well. On the other hand, a transformer always looks back to pick best and worst parts of his experience. It helps in learning ways to enhance his own skills and inspire others to excel. That is why, understanding your role is a very important thing to ensure its success.
Victim, Survivor, Or Transformer – What Are You?
Among victim, survivor, or transformer, a victim will always blame others for everything. A project manager in a survival mode will become obsessive, fastidious, and workaholic. Work will be his safest place against any kind of disappointment or mistake. This category of project managers define themself by their success and tell the story of their career often. For both these cateogories of project managers, learning how to transform is very important.