May 28 2016 11:36PM GMT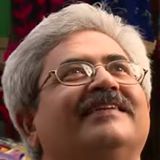 Profile: Jaideep Khanduja
Tags:
This is the third post in the series. We are interacting with Shawn Belling on his valuable views on various topics like eCommerce Project, B2B & B2C, Project Management, Agile, Waterfall, Collaboration, Vendor Management, Vendor Relationships, eCommerce Portal, SaaS and a lot more.
Vendor Relationships can be much like marriages
4. How do you plan to collaborate with multiple vendors on a project?
Any technology project that involves external vendors requires a vendor management and communications plan. These relationships can be much like marriages, and everyone involved should strive for the best outcomes, but plan for the worst. Detailed communications plans must be discussed, negotiated and agreed to during commercial discussions. What's more, project leaders from all vendors and the performing company must adhere to these communications plans.



Vendor management plans must include escalation plans and plans for addressing other possible situations that routinely come up during a technology project. At the planning phase of the project, create a comprehensive vendor risk assessment and mitigation plan to help prepare for unexpected roadblocks.
During project execution, the performing organization's project management and governance team must rigorously hold vendors accountable for reporting status and issues, and for developing and executing plans to keep the vendor's portion of the project in "green" status.
Vendor Relationships is like strive for the best outcomes but plan for the worst
5. What technology platforms you will prefer for building eCommerce portal?
More and more, companies are adopting SaaS, cloud-based commerce platforms to power customer experiences and digital purchasing. This is true for both B2B and B2C organizations.
Companies are adopting this technology, specifically commerce systems native on Salesforce like CloudCraze, because it allows them to go to market faster and generate ROI on commerce investments in a matter of weeks, not years. There is also a much lower total cost of ownership associated with commerce on Salesforce because you do not need to invest in infrastructure typically associated with hosted legacy commerce platforms.