May 18 2009 10:00AM GMT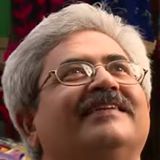 Profile: Jaideep Khanduja
The most critical stage in software project lifecycle is business study and requirement gathering. Vendor has to be very cautious and careful in understanding all levels expectations from the product they are going to build for the customer. Skipping top level at this stage could be disastrous for both. As a vendor, if you don't involve customer top management while gathering requirements – you are inviting a mishap!
Customer top Management involvement is very critical during the business study and requirement gathering phase of a software project. The expectations of top management shall invariably be different as compared to other stakeholders of the software project at customer end. Assuming that the requirements gathering from process owners or end users will be sufficient for developing software will be a misconception. A detailed discussion for capturing requirement and understanding top management perception is critically important to lead to a successful completion of the project.
At the Vendor end – the Project Manager has to ensure that besides capturing user level requirements, it is essential to highlight the benefits to the top management being proposed for them from the product. It is not desirable but mandatory to freeze top level expectations at business study and requirement gathering stage.