Jan 11 2012 5:45PM GMT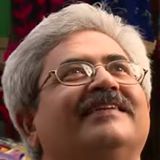 Profile: Jaideep Khanduja
Probably it is quite uncertain to predict that a project will run smooth throughout and will face no troubles of any kind during its any of the phases. It is practically impossible to believe it and claim at all about any kind of project sizing from very small to any big size. Troubles and hiccups are integral part of a project and that is why a project comprises of involvement of good amount of persons in the project team.
Project basically is a triangle with stakeholders, project executioners and customer at its three corners. Project deliverables, timelines, milestones, plans, meetings, targets are all ingredients that are the fillers of the triangle. Some of these ingredients are singularly connected to any one corner of the triangle; some could be jointly connected to two corners while rest would be linked to all the three corners of triangle. It denotes basically that more or less everyone is connected to the project at all points of time and get affected due to success or failure of project. Sometimes it could not end up in total failure of the project meaning that it might result into a final sign off but any unexpected delays during a project lead to loss in revenue, confidence and team momentum.
As long as project is running smooth and hassle free, it is harmonious and happy atmosphere around. But in otherwise conditions, it results into conflicts, disharmony and unhappy atmosphere. Who doesn't want every project to be successful but still everyone faces some or the other challenges during its lifecycle.